Make every application location-aware
Aruba APs are the foundation for indoor location services at scale.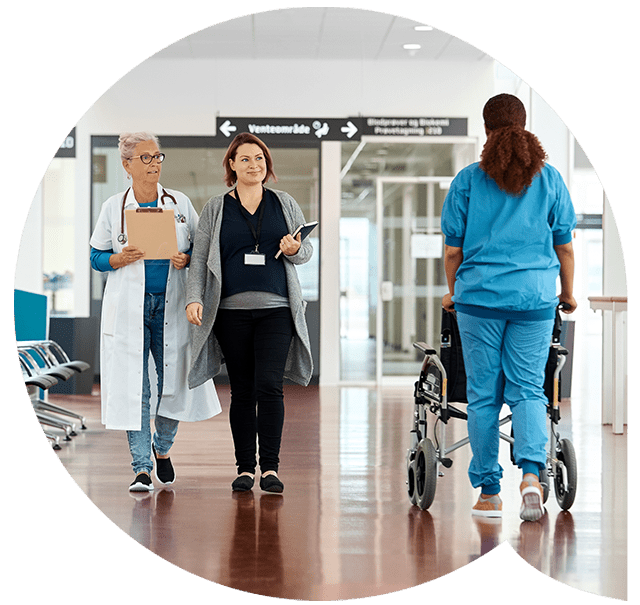 Indoor location that's as easy as outdoor GPS
Indoor location solutions shouldn't require guesswork or implementing costly overlay technologies. Aruba can help you leverage your wireless investment.
Self-locating APs act as anchor points for measurements.
Intelligent software refines measurements to improve indoor location accuracy.
The Open Locate initiative standardizes how AP locations are shared with client devices and network-based services.
Aruba Location Services (also known as Aruba Location Based Services or Aruba Beacon Deployment Management) is a set of technologies and features provided by Aruba, a Hewlett Packard Enterprise company that enables organizations to build location-aware applications and services. These technologies can be used to track the location of devices within a physical environment, such as an office building or a retail store.
Aruba Services uses a combination of access points and beacons to provide location-based functionality. Aruba Access points are wireless networking devices that provide connectivity to devices within a given area, such as laptops and smartphones.
Aruba Services can be used for a variety of purposes, including Indoor location tracking: Aruba Location Services can be used to track the location of devices within a building or other indoor space. This can be useful for applications such as wayfinding or asset tracking.
Proximity-based marketing: Organizations can use Aruba Services to send targeted promotions and offers to customers based on their location within a store or other physical space.
Security and safety: Aruba Services can be used to track the location of employees or other individuals within a facility, which can be useful for emergency response and other security-related purposes.
Overall, Aruba Location Services provides a powerful set of tools for building location-aware applications and services, enabling organizations to better understand and engage with their customers and employees in physical spaces.
For More Information, Contact Us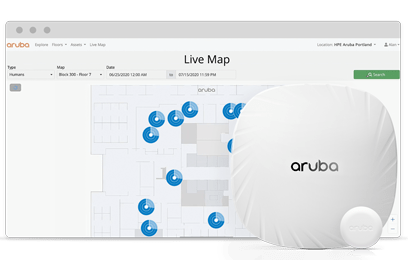 With integrated BLE support, Aruba 300 and 500 series APs work seamlessly with Aruba Location Services to deliver advanced contact tracing capabilities including granular location and proximity dashboarding.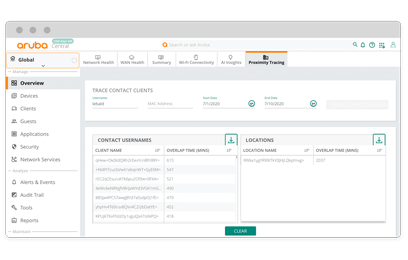 An AI-powered cloud operations center, Central collects and aggregates network data to take advantage of contact and location tracing solutions – all designed to use location analytics to keep the workplace efficient and safe.
Learn when and how your branded iOS and Android mobile apps are being used. See what's being searched for most and how well your mobile push campaigns are doing with Meridian's real-time analytics features
Aruba Beacons power unique user experiences through indoor location and wayfinding at enterprises, stadiums, hospitals, and other venues. Aruba Tags allow for asset tracking and contact tracing.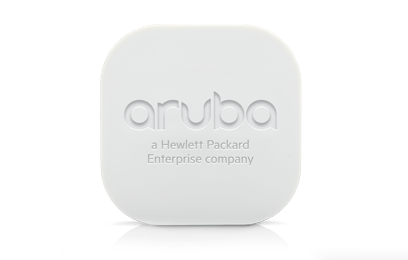 These low-power wireless transmitters broadcast radio signals at regular intervals that can be heard by iOS and Android devices equipped with Meridian-powered mobile apps from Aruba and our Meridian app development partners. With Aruba Beacons, enterprises can communicate directly with the mobile device to identify location or for wayfinding.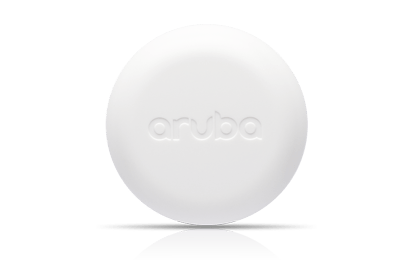 BLE-based Aruba Tags and location-ready Aruba access points ensure you can find things fast, indoors and outdoors. Leverage your existing infrastructure to trilaterate the tags' signal and understand the location of the tags.
Wouldn't it be great to have a dedicated team working with you to identify the perfect product for your business? We know that finding the ideal product that meets your needs can be a difficult and time consuming process. That's why we are here to help.