Many older IP phone models are not able to keep up with security and compliance standards. However, the latest Cisco VoIP Phones / Telephones reduce regulatory compliance risks and provide the latest technology with the option to be on-premises or cloud.
Cisco is a leading manufacturer of networking and communication equipment, including a wide range of telephony products such as Cisco IP phones, conference phones, and wireless VoIP phones. Cisco's IP phones use the Internet Protocol (IP) to transmit voice and other data over a network, allowing for high-quality, reliable voice communication. Cisco's conference phones are designed for use in meeting rooms and other collaborative environments, providing clear, high-quality audio for multiple participants.
Cisco's wireless VoIP phones allow users to make and receive calls using a wireless network connection, providing greater flexibility and mobility. Cisco also offers a range of VoIP switches and other equipment for managing and routing VoIP calls. Their Unified Cisco IP phones are designed to integrate with Cisco's Unified Communications platform, providing a seamless, integrated communication experience for users.
Find the perfect Cisco VoIP phone for your business. inexa offers a wide selection of Cisco IP phones, conference phones, and wireless VoIP phones. Cisco VoIP phones are designed to improve communication and collaboration in your business. Choose from a variety of features and options to find the perfect Cisco VoIP phone for your business needs.
It's best to contact a inexa Cisco reseller or distributor to get the most accurate pricing information.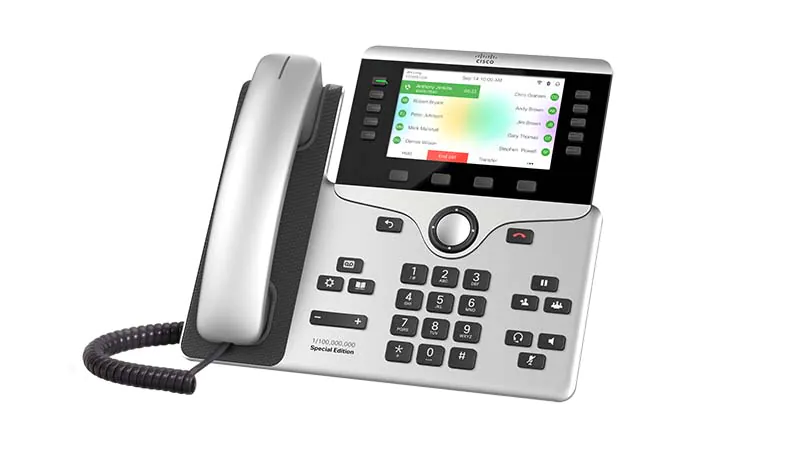 100 million Cisco IP phones around the globe
Since 1998, our IP phones have been the trusted communications resource for organizations globally, and now, we've proud to announce a major milestone – we've sold over 100 million IP phones.
Hotdesking for a new way of working. Turn any space into your personal desk. Simply connect your devices and pair using your mobile, badge or laptop. Then securely collaborate and share your screen with HD video and audio calls.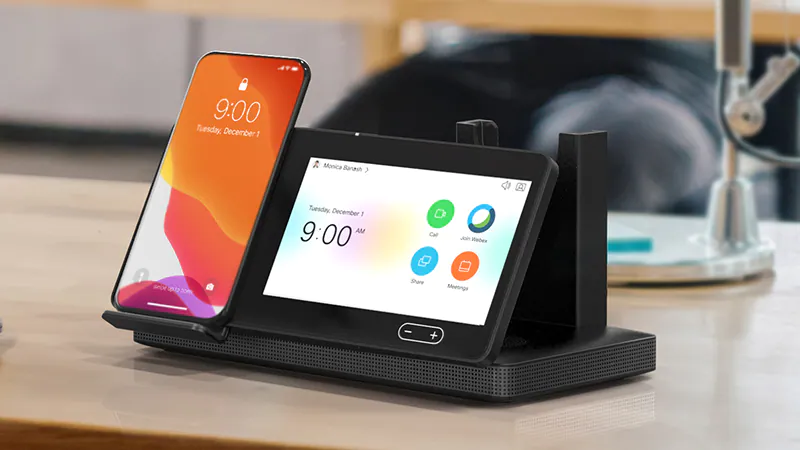 Provide reliable and secure communication.
Improve agility and productivity.
Highly secure to use.
Enhance communication.
Reduce extra expenses.
Better than ordinary telephone lines.
IP phones with the latest technology to meet a range of needs
Today's business environment encompasses a range of employee communication styles and workspaces. The Cisco IP phone portfolio includes user-friendly, full-featured IP phones to meet the needs of your entire organization.
200,000+ Cisco collaboration customers worldwide.
2.5X IP phones shipped than our closest competitor.
95%+ Fortune 500 companies use Cisco Collaboration solutions.
Find the right products for your business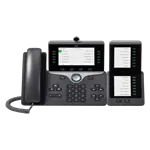 Cisco IP Phones with Multiplatform Firmware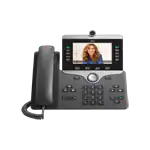 Cisco IP Phone 8800 Series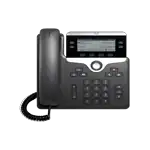 Cisco IP Phone 7800 Series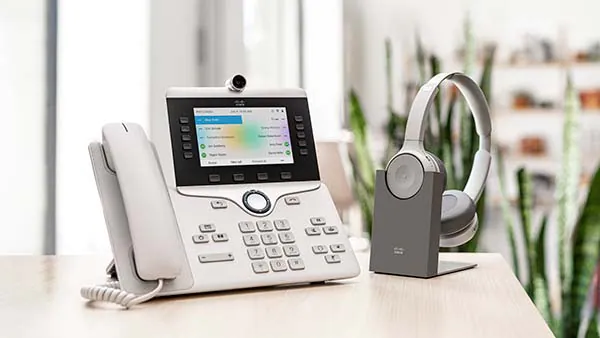 Cisco honored as a global leader
Frost & Sullivan awarded Cisco the 2019 Best Practices award for Global IP Hardware Communications Endpoints. Our dedication to innovation, our customers and our growth strategy have enabled us to continue to grow and lead the market, making this award possible.
Wouldn't it be great to have a dedicated team working with you to identify the perfect product for your business? We know that finding the ideal product that meets your needs can be a difficult and time consuming process. That's why we are here to help.